HEY BOOTY BUILDER!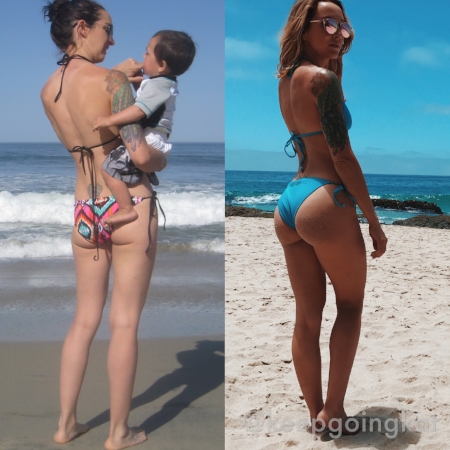 Do you have booty goals? You can build great glutes from home with consistency and hard work. Try my go to booty building home workout.
YOU WILL NEED:
Yoga Mat
Set of Dumbbells 8-15lbs depending on your level
BOOTY BUILDER WORKOUT
Warm Up:
30 Side Step Shuffle
10 Walking Lunges
30 Butt Kicks
x3
Weight Circuit:
10 Dumbbell Deadlifts
10 Curtsey Combo Squats
10 Goblet Squats
20 Pace Duck Walk Repeat 3-5 times
Plyo Party:
10 Gate Swings
10 Criss Cross Squats
10 Jump Squats Repeat 1-3 times
Booty Blasters:
20 Kneeling Thrusters
10 Kick Overs each side
30 Dirty Dog Raises Each Side Repeat 3-5 Times
Burnout:
30 Feet Elevated Glute Bridges
Have a great workout! Tag your photos @keepgoingkat so I can see your progress!